Empowering Bodies Wellness
Open Hours
Mon- Saturday – By Appointment Only
Sunday — Closed
Our Facilities & Services
Our Gym is centrally located in Tempe, right off the US-60 to conduct personal workout sessions. We have offices suites for Fascial Stretch and CranioScaral Therapy also located in Tempe!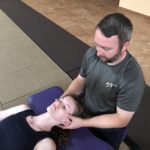 Get in Touch
Info@empoweringbodieswellness.com 
Open Hours
Mon- Sat – By Appointment Only
Sunday — Closed
4653 S Lakeshore Dr
Ste 1
Tempe, AZ 85282
Kathy McAvoy
May 4, 2021.
Mike offers healing that connects Mind/Body/Soul, and now more than ever this kind of service is needed. The connection between Health and mind/body/soul is usually missing from traditional Western medicine. Yet it is very real, and if this year of pandemic has shown us anything, it's that our soul and our physical manifestations of illness and disease are deeply connected. Mike is the only healer I've ever met who is able to provide a pathway for integrating this kind of healing. I honestly don't know where I'd be right now without his services. He has gotten me through two devastating events: the sudden and unexpected death of my husband, and my own heart attack from stress. And all of this was during the pandemic! Mike is the real deal. Do yourself a favor and trust him to facilitate wellness and healing for whatever did-ease languishes within you.
Eileen Colleran
April 9, 2021.
Have you paid for a gym membership and never or rarely used it? I did for years, knowing I needed to work out but unable to motivate myself. Then I found Kathy. Not only does she offer accountability, but makes working out fun so I actually want to go. She has taught me some very important skills that have not only strengthened my body but helped in my day to day activities. As a senior, some things get harder to do such as getting up off the ground. But it is important to be able to do that. Kathy helped me work on it so now I can get up by myself without reaching for an arm or piece of furniture. She has also shown me how to pick up cases of water and heavy dog food bags without hurting myself. It has changed my world!! I had never heard of fascial stretch therapy (FST) before but having chronic low back problems, I thought I would give it a try. What I didn't know was how much FST would help other parts of my body as well. I have been getting FST from Kathy every 2 weeks for a number of years and it has made a big impact on my day to day life. Besides helping with my lower back, FST has helped with neck issues I have from sitting in front of the computer and doing data entry for long periods of time and loosened tight leg joints. I had also broken my elbow as a teenager and never did regain full flexibility and movement. But with FST, I found that my elbow became more mobile helping me a lot with typing and other activities that require movement of the elbow area. FST is much more than just a relaxing time (which it definitely is), it is a healing time and helps to keep me healthy and active.
Tiffany Viterbo
April 9, 2021.
At the time of my first appointment with Mike I was probably at the lowest health point in my life. I was fainting nearly 5 times a week, and had seen nearly every specialist only for them to all tell me there was nothing wrong. I had even ventured to see a naturopath, and had no relief from fainting. My first session was about 6 months ago and I have not fainted since. I cannot put into words how much this healing journey has helped me. I feel like a new person, physically and mentally. Since my journey started I have graduated school, started my career, and gotten married. I don't believe any of these would have been possible without Mike. I recommend Mike to anyone and everyone. If you're struggling with anything physically, mentally, emotionally, or spiritually, Mike will help jumpstart your healing process!
Phyllis Nelson
April 4, 2021.
Kathy is such a gifted healer. I very much enjoyed the attention to detail when adjusting various parts of my body and stretching based on what's needed And in a way that actually made me feel amazing not only when I was finished but the whole week plus. I highly recommend and will definitely be returning!
Bob Hunnicutt
April 2, 2021.
I have been working with Kathy for almost three years receiving fascial stretch therapy. During that time, she helped me recover from the ravages of a liver transplant, relieved the pain and restrictions of a degenerating right knee, and most recently helped me transition from a real knee to a artificial one. She is professional, focused, caring, and sincerely interested in me as a person and as a client. I have recommended her to several of my friends after they hear my stories of "fascial stretching", seen the improvement in my golf game, general outlook, and sleeping. She is a friend and a trusted advisor as well as an angel sent to take away my pain!
Toni Hanson
April 1, 2021.
I have been with Empowering Bodies Wellness for several years and I have never felt better. I have lower back and knee issues and working out here has helped make me stronger in those areas and with my overall strength. I look forward to every workout!
Scott Schnee
March 31, 2021.
I've worked out with Kathy for years. She is an excellent trainer. I am particularly impressed with Kathy's attention to detail. This keeps me safe while working out. Kathy is easy to work with and is professional. I am pleased to recommend her.